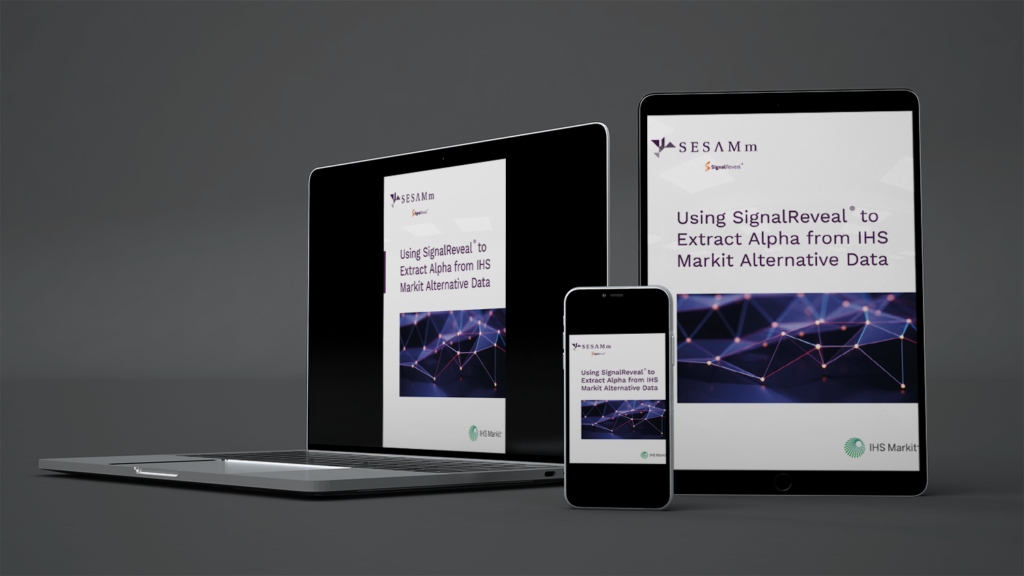 Using SignalReveal to Extract Alpha from IHS Markit Alternative Data
In this whitepaper, you will get insights on how to:
Simplify the process of dataset evaluation, features creation, and model selection to extract alpha from distinctive alternative data.
Generate high-value macro strategies with the help of machine learning and trade data.
Build a signal using SignalReveal® and IHS Markit data to generate strong and robust investment returns.