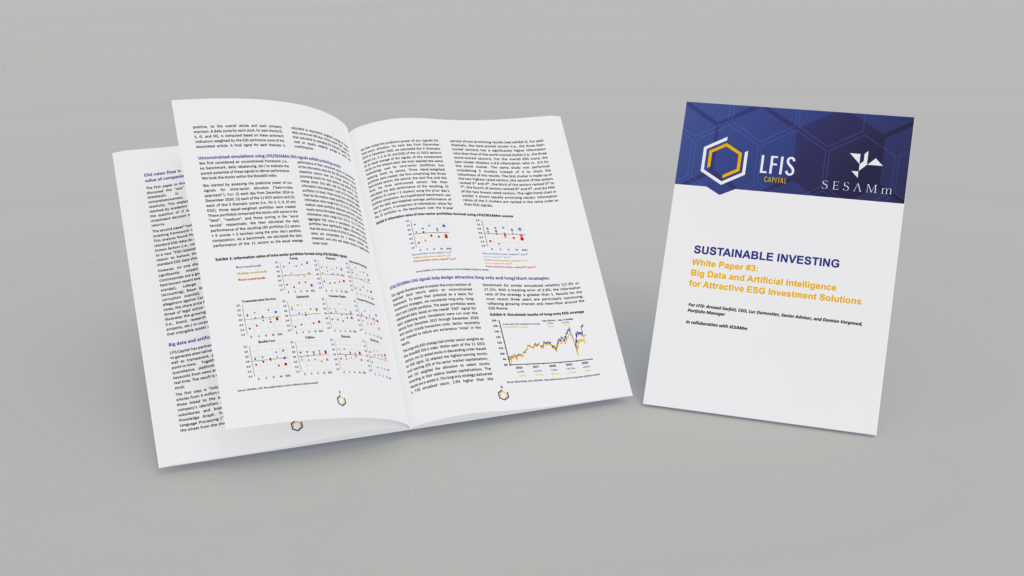 Big Data and AI for Attractive ESG Investment Solutions
In this whitepaper, discover how LFIS Capital and SESAMm leveraged NLP to:
Explore and use textual data to construct short-term ESG signals.
Run unconstrained simulations and evaluate the purest potential of these signals to deliver performance.
Design attractive long-only and long-short strategies.