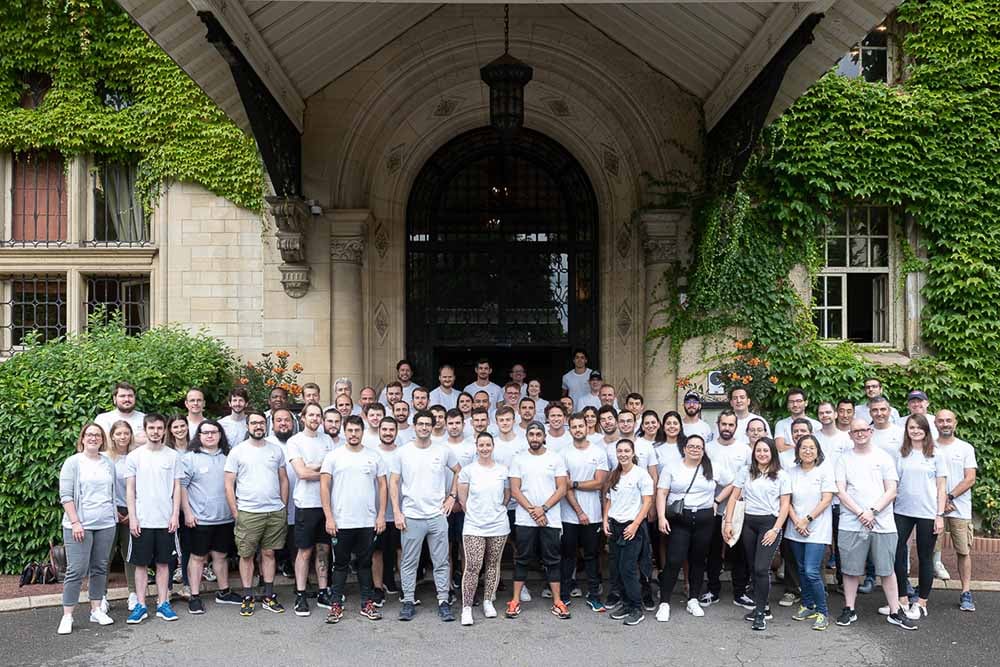 Culture and Values
You first: We put the SESAMmer first as part of our global team and focus on well-being, to best help our clients and partners through kindness and trust
Each one of us contributes to SESAMm's success: We each have a say in the evolution of the company. That's why all ideas are welcomed and initiative is encouraged.
Collaboration: We help and support each other for collective goals.
Everyone is an expert, and everyone is a beginner: Interaction is essential at SESAMm. That's why, expert or not, we respect each others perspectives.
We take pride in our work: It's important to celebrate everyone's small accomplishments at SESAMm.
Recruitment Process
STEP 1:
Apply! Apply directly online on our recruitment site by choosing the positions that correspond to you. If a position doesn't match your search, and you really want to work at SESAMm, submit an "unsolicited" application. We don't mind.
STEP 2:
Application sorting: When we receive your application, the HR team and hiring managers will sort all the applications.
STEP 3:
Codingame test: If your profile is technical, we will ask you to take a Codingame test. You'll receive a link by email, and you'll take the test directly on the Codingame platform.
STEP 4:
HR interview: We'll invite you to an interview via video conference with our HR team. Following this interview, you'll receive feedback within 48 hours.
STEP 5:
Technical tests and meeting with the team: If your HR interview was successful, we'll invite you to a technical test or to meet our teams—in some cases, you might do both. Our teams will help you to better understand the missions of the position and the culture of SESAMm, and you'll have a chance to get to know the team members.
STEP 6:
Welcome to the SESAMm adventure! Once you've accepted our offer, come and write the rest of the SESAMm story with us!
If you're turned down at any stage of our recruitment process, we'll keep you informed and send you an anonymous survey to gather feedback in order to continually improve our candidate experience and process.