Following last year's success, LFIS Capital, QMI and SESAMm are partnering once again to host a 4th Hackathon event.
With more than 200 students having participated since the inaugural Hackathon in 2019, this year the teams will have 24 hours to solve a specific asset management challenge using Artificial Intelligence & Machine Learning techniques and financial theory. The winning team will receive a 2,000 euro prize.
The Hackathon gives students the chance to work with researchers, engineers and graduates from various fields of expertise in Data Science and Asset Management.
Planned Venue? Université Paris-Dauphine (Place du Maréchal de Lattre de Tassigny 75775 PARIS Cedex 16
Dates? March 11th and 12th, 2021
Who? Students in finance and IT / young graduates (under 27 years old)
Price? Free
Registration? Required. Before February 25th
More information on the Hackathon and register link: here.

About QMI


The Quantitative Management Initiative (QMI) was launched in 2012 and is hosted within the Fondation du Risque and supported by the Institut Louis Bachelier. QMI's overall objective is to promote quantitative finance and its benefits in terms of research, risk management and value creation for investors. The work conducted within the QMI framework is principally carried out by teams from the University Paris-Dauphine and the ENSAE (Ecole Nationale de la statistique et de l'administration économique). QMI also benefits from a partnership with LFIS.
About LFIS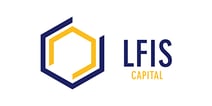 LFIS was established in 2013 and is headquartered in Paris, France. LFIS' DNA brings together asset management and investment banking expertise. The firm takes a quantitative, cross-asset, cross-instrument approach and uses expertise in derivatives instruments to identify, capture and risk manage opportunities across markets. LFIS' areas of expertise include ESG and multi-strategy solutions as well as alternative investments, including ARP, credit and managed futures approaches. We also offer dedicated solutions tailored to the specific risk return objectives and constraints of individual clients and structured investment solutions in a variety of formats. LFIS' global client base ranges from institutional to retail investors and extends across Europe, North America and Asia.
About SESAMm



SESAMm is an innovative company specializing in alternative data and artificial intelligence for investment. Its team builds analytics and indicators, such as emotions or ESG, and investment signals by analyzing billions of web articles and messages using natural language processing and machine learning. With its NLP platform TextReveal®, SESAMm addresses the entire value chain of alpha research. With 6 offices including Paris, New York, London and Tokyo, SESAMm works with major hedge funds, banks, private equity firms, corporate and asset management clients around the world for fundamental or quantitative investment use cases and market and competitive insights.