It's no longer a secret that the state of our planet is in decline. Despite efforts made by scientists, activists, and younger generations to raise awareness of the issue and limit the damage, it seems they're falling short. However, emerging companies are changing their tactics by using technology, such as artificial intelligence (AI), to produce environmental, social, and corporate governance (ESG) reports and analytics, helping uncover malicious practices and false advertising known as greenwashing.
Learn "How Organizations Are Using NLP To Detect Greenwashing."
Deteriorating natural resources
For decades, natural resources and atmospheric conditions have been rapidly deteriorating. As of January 2022, the earth's average global surface temperature is close to 53°F (12°C), which might not seem warmer to you, but it's gradually affecting the poles' ice glaciers, resulting in a high climate change rate.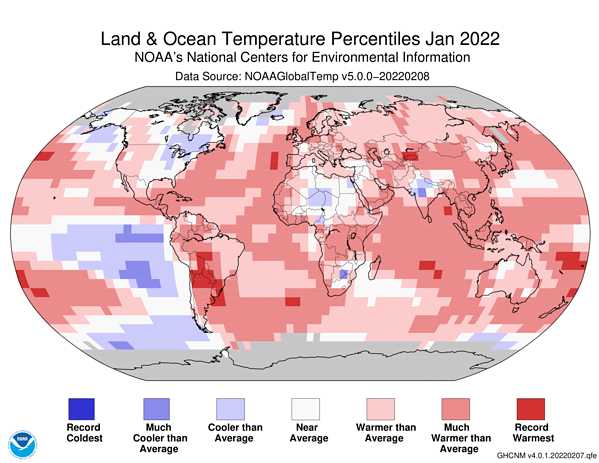 Land and Ocean Temperature Percentiles January 2022. Source: noaa.gov.
Greenhouse gas emissions have increased to 36,674.39 metric tons caused by fossil fuel burning, industrialization, and manufacturing.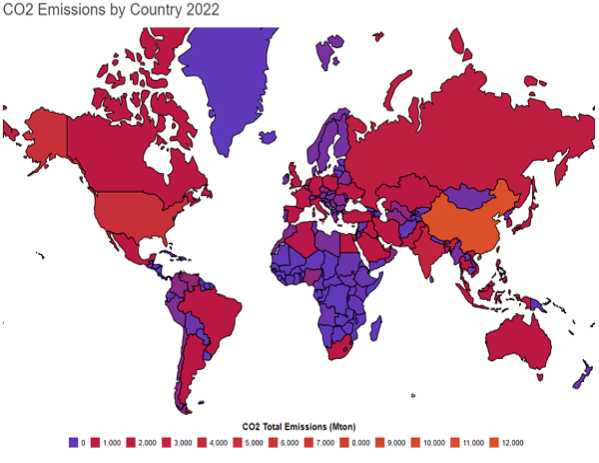 CO2 emissions by country in 2022. Source: worldpopulationreview.com
The loss of biodiversity is growing so fast that we now have around 11,000 species extinct due to climate change, drought, and floods. For example, plastic waste is considered the main contributor to ocean acidification, along with oil and toxins dispensed in the ocean by transportation and shipping companies. Moreover, mass production and mass consumption of food, fast fashion, furniture, and more, are, along with urbanism, major factors leading to deforestation and natural resources depletion.
These issues not only affect nature but also affect human well-being. A recent study shows that younger generations face a new form of anxiety called environmental anxiety. It results from their fear of where this crisis is leading them and the unclear and ambiguous future. For example, we're likely to suffer from clean water scarcity by 2050, which might produce diseases and epidemics. At this rate, the weather will keep becoming hotter, damaging nature and causing massive wildfires. As a result, some areas might become inhabitable, causing mass migration and immigration, resulting in overpopulated cities.
Hope for change
From awareness campaigns to employing technology for recycling and reusing resources to building robotic animals to prevent animal captivity, researchers and organizations are doing their best to limit environmental damage. Governments are altering laws and regulations and signing treaties in partnership with active associations and organizations joining efforts to improve life on earth. Emerging businesses are striving to leave an environmental and social footprint by integrating the United Nations' Sustainable Development Goals (SDG) within their corporate culture.
In sum, if we, as a whole, take proper action, the current climate threat could diminish within the next few decades. Helping us get there are more affordable means for renewable energy generation and organic produce and public awareness. We're all capable of making a difference, whether through funding organizations, monitoring our waste and consumption, or participating in local community actions and initiatives. Also, we can learn more about how to help protect wildlife. But NOW is the time to take action to guarantee a better future for us and future generations.
Happy Earth Day!