On April 24, 2022, Elon Musk, CEO of Tesla, Space X, The Boring Company, and Neuralink—and one of the most popular people on Twitter with one of the largest followings—reached an agreement to buy Twitter for roughly 44 billion dollars. On July 8, 2022, the deal failed to materialize after Musk withdrew from the negotiations due to his concerns about the company's alleged overabundance of fake Twitter user accounts, aka bots. As a result, the Twitter stock price plummeted by 15% after the announcement.
Now that his deal to buy Twitter has failed and culminated in a legal battle, Musk's public sentiment has reached all-time lows. The public sentiment for Twitter has also taken a hit. In general, public sentiment surrounding this deal was largely negative from both sides:
Musk's fans were disappointed because they thought it would allow him to spread his message about sustainable energy sources further.

Twitter's users were happy because they believed his involvement would have led to changes that would have made the platform less accessible than ever before.
But how exactly was public sentiment affected by the fallout of Elon Musk's failed Twitter acquisition? Let's find out. Here are five effects of the failed Musk-Twitter deal.
Notes: Dates on the charts follow the day/month/year format. Additional timeline source: "A timeline of Elon Musk's tumultuous Twitter acquisition attempt," ABCnews.com, July 13, 2022.
1. Merger and acquisition sentiment dropped from the beginning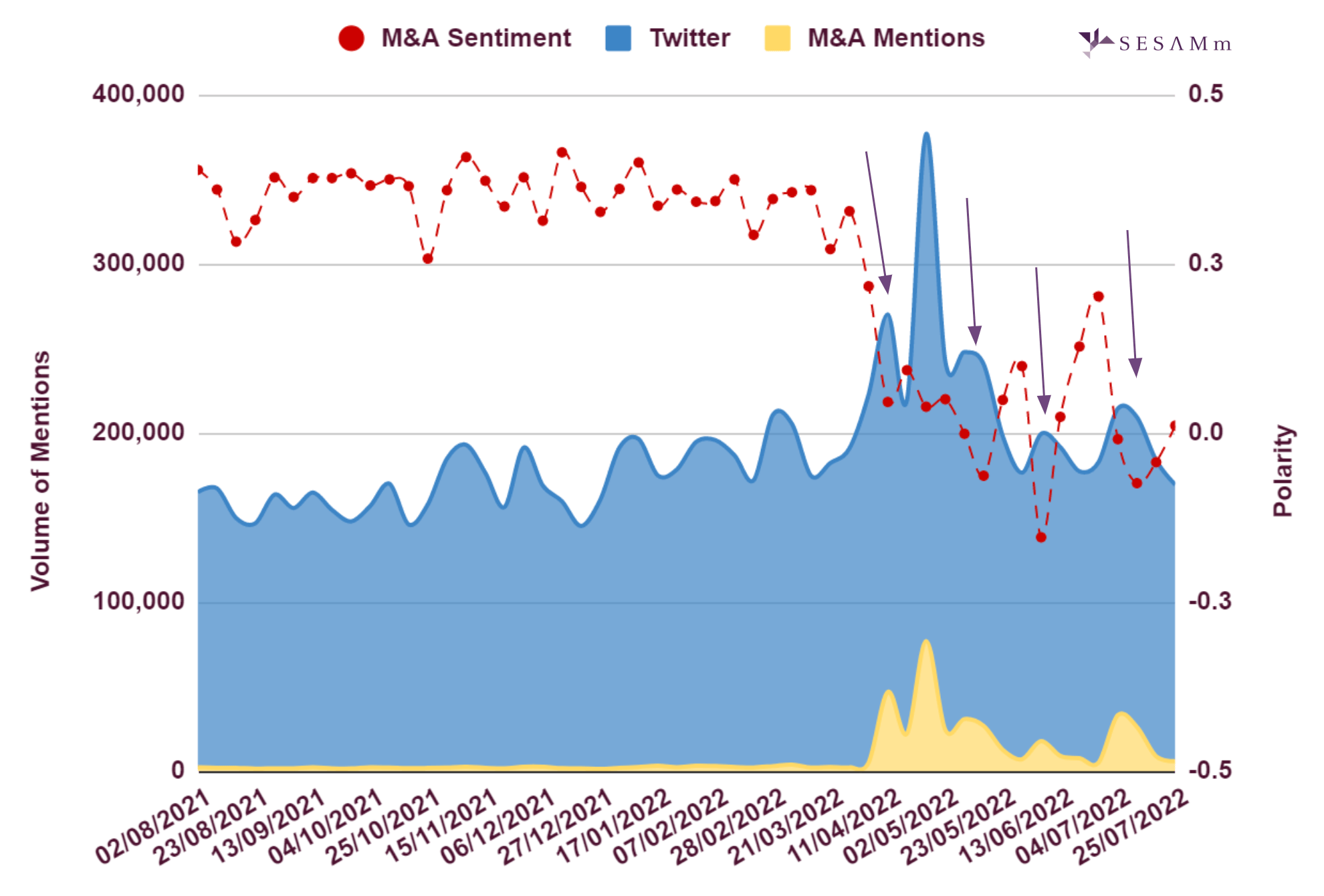 Figure 1: Twitter M&A sentiment took a hit at key events during Musk's evaluation period.
Musk had been exploring the possibility of purchasing Twitter as early as January 2022 when he began increasing his positions in Twitter stock. By March 14, Musk became the largest shareholder in the company, according to a securities filing. And that's when the sentiment toward the acquisition began to drop.
M&A sentiment experienced a further drop when Musk officially announced his offer to purchase the Twitter company on April 14, 2022. On Reddit, for example, members of the r/Economics community posted and engaged with the following: Elon Musk Launches $43 Billion Hostile Takeover of Twitter, a post that since has been removed but represents one of many sources feeding sentiment toward the topic.
In May 2022, Musk announced a hold on the deal, pushing M&A sentiment even farther down. And more recently, in late June and early July when Twitter sued Musk for breaching the M&A agreement, M&A sentiment fell deeper into the negative space.
2. Sentiment for Elon Musk and Twitter declined likewise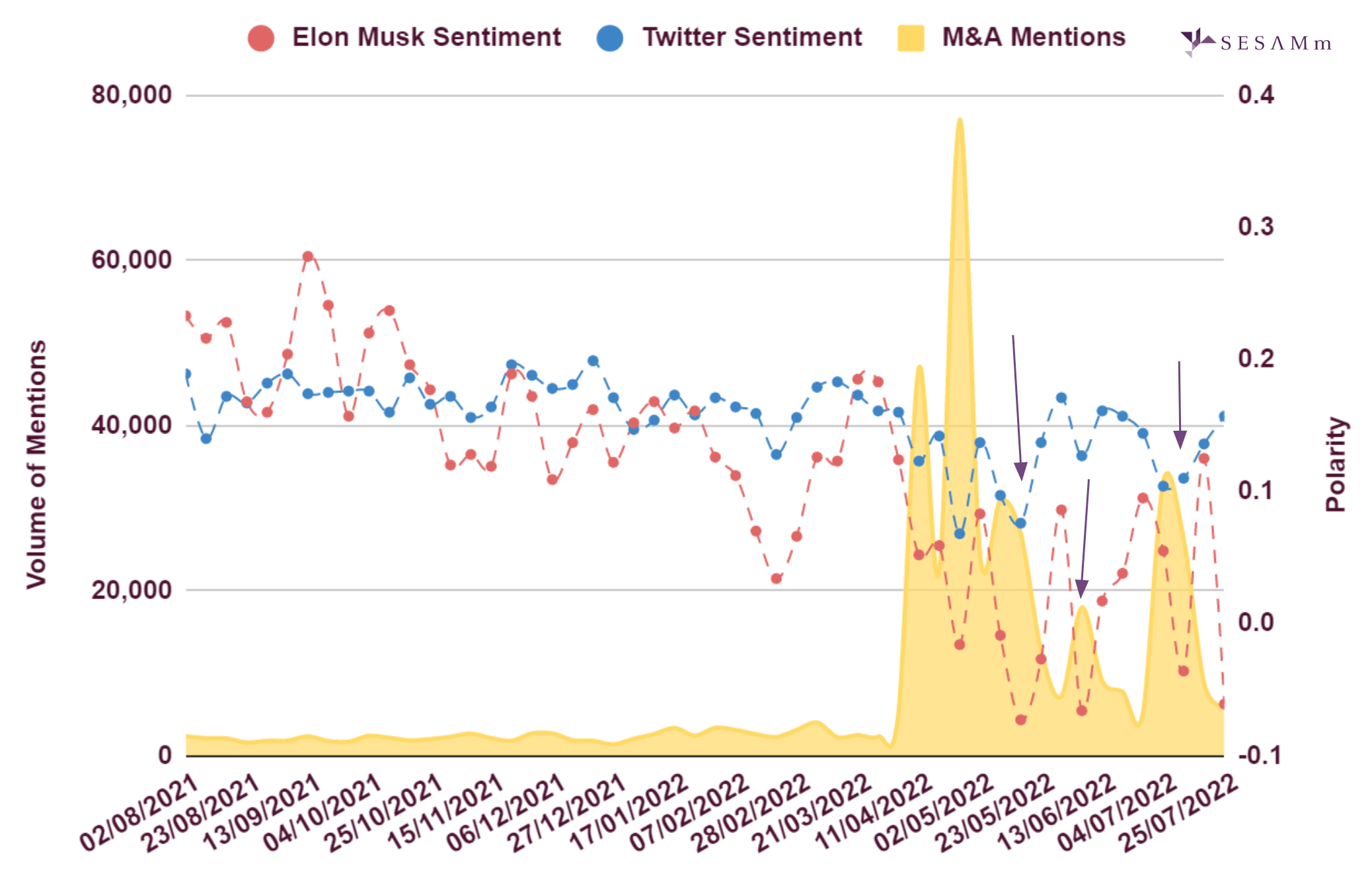 Figure 2: Overall, Musk's sentiment polarity suffers the most.
But how do Elon Musk's and Twitter's sentiments evolve with M&A mentions?
In measuring and analyzing M&A mentions in web data, we found that Twitter's brand suffered but not nearly as much as Musk's. Both of their sentiments dropped in April when Musk announced his offer. However, Musk's sentiment suffered more when he put the deal on hold in May and again in June when Twitter filed a lawsuit against him.
Figure 2 shows two additional drops in Musk's sentiment for July. These correspond to news events regarding the trial, including news about the trial's start date in October.
3. Musk's brands, Tesla and SpaceX, suffered, too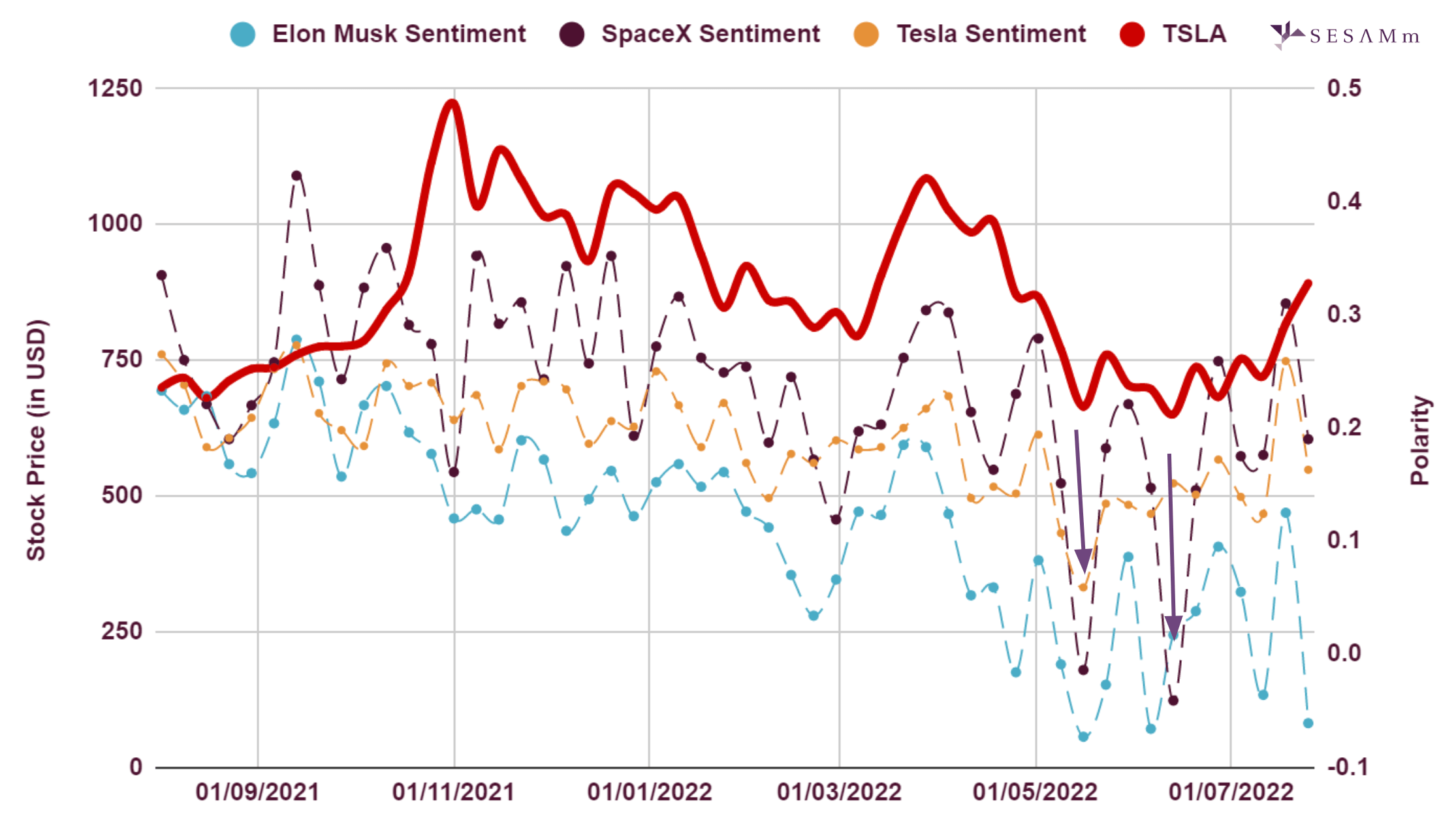 Figure 3: SpaceX sentiment polarity nearly matches Musk's.
Unfortunately for Musk, his other brands also experienced a drop in sentiment. For example, Tesla's sentiment experienced corresponding declines compared to Musk's, but not nearly as much as SpaceX's (Figure 3). One reason for this disparity could be the open letter SpaceX's workers wrote. The workers voiced their concern about Musk's behavior in this letter, stating, "Elon's behavior in the public sphere is a frequent source of distraction and embarrassment for us."
Further, in Figure 3, we track Tesla's stock performance. Initial data shows a possible correlation between Tesla's stock price and sentiment. However, further analysis and backtesting are needed to confirm this correlation.
4. Musk's sentiment suffered more than Twitter's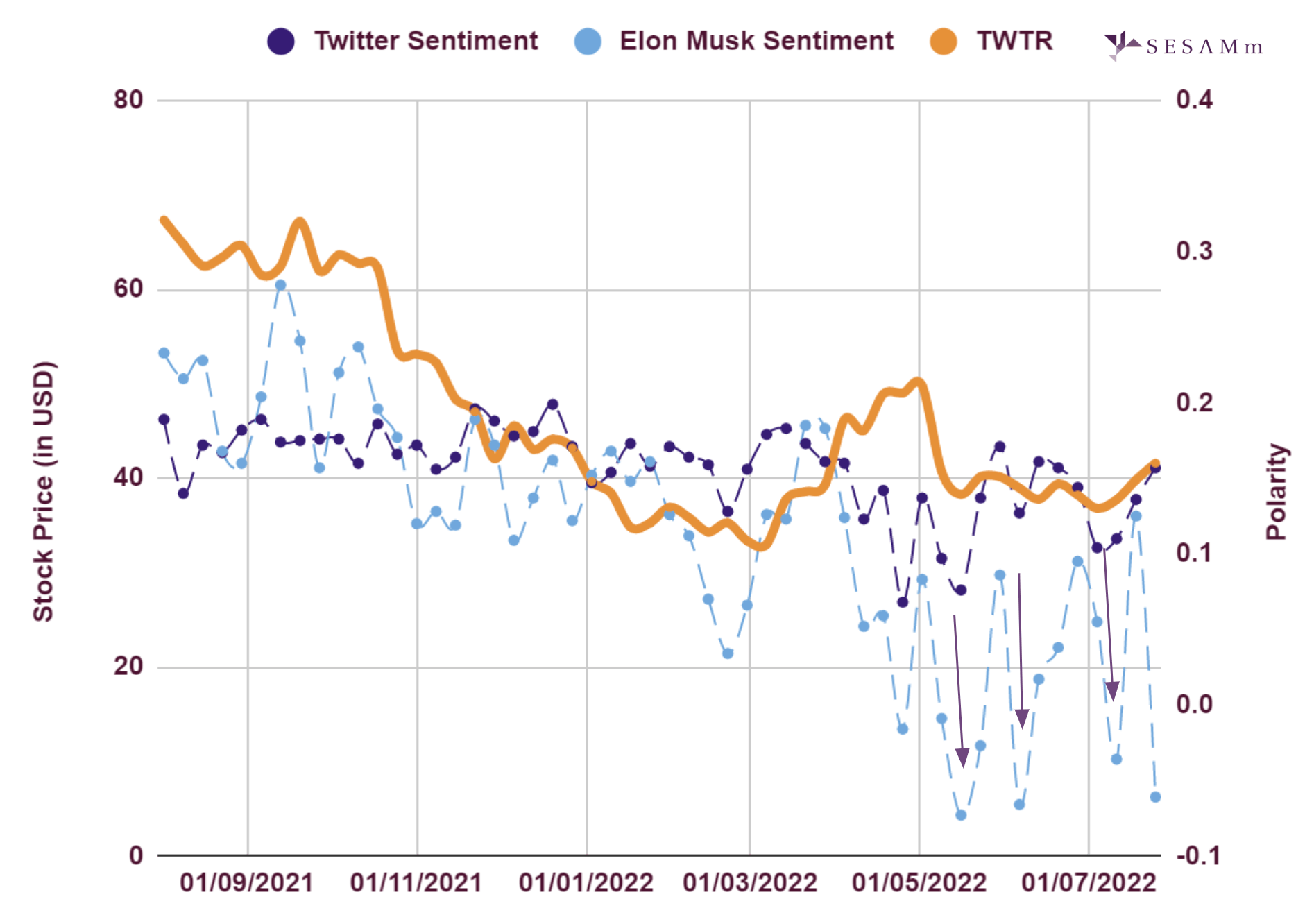 Figure 4: Twitter's sentiment polarity isn't as affected as Musk's.
Twitter's sentiment remained relatively stable, seeing only a minor drop when Musk became the largest shareholder. Even Twitter's stock price remained stable, experiencing a temporary increase when Musk purchased Twitter stock but settling after. It's worth noting that Twitter's stock price was declining before January 2022, which might have influenced Musk's decision to buy.
In contrast, Musk's sentiment took a huge hit when he became the largest shareholder.
5. It's not only about Musk and Twitter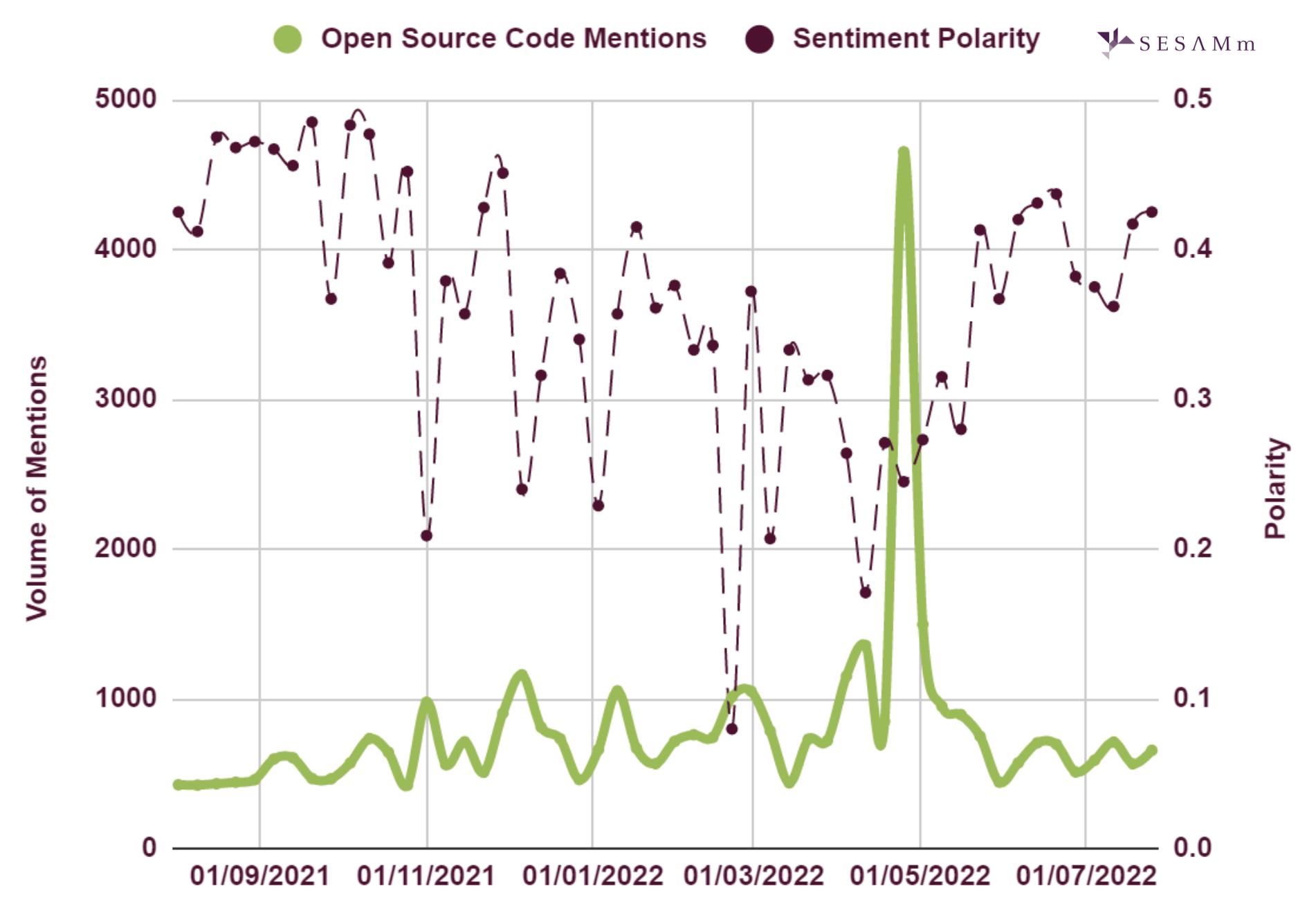 Figure 5: Musk possibly gained the open-source community's favor, if the rise in polarity is an indication.
In late 2021 and early 2022, open-source sentiment polarity was dipping. It experienced its biggest dip after February 2022 when Twitter admitted it had mistakenly removed Ukraine open-source intelligence accounts.
However, in April 2022, Musk said that one of the ways he wanted to improve Twitter was to make its algorithms open source to increase trust. How did the open-source community take the news? According to the chart (Figure 5), well. Open-source sentiment polarity jumped back up.
Analyzing the M&A sentiments
Overall, Elon Musk's sentiment polarity reached lower levels than those of Twitter and his other brands—although SpaceX took a significant hit, too. Whether because of his brash public statements or his employees criticizing his focus and intentions, data shows that netizens were not supportive of his attempted acquisition. And with the Twitter v. Musk court battle scheduled and looming, his sentiment doesn't seem like it will be improving anytime soon.
Reach out to SESAMm
To learn more about how we analyze web data or to request a demo, reach out to one of our representatives.