Where? For the first time, online
When? February 5th and 6th, 2021
Who? Students in finance and IT / young graduates (under 27 years old)
Announcing the 3rd edition of the Artificial Intelligence & Machine Learning Hackathon organized by QMI in partnership with SESAMm & LFIS! Students and young graduates in finance and IT are invited to take part in this Hackathon on February 5th and 6th, 2021.
Due to Covid-19, this edition of the Hackathon will be virtual. Participants will collaborate online to propose innovative solutions to tackle a specific challenge, to be revealed in real time, on the theme of applying artificial intelligence and machine learning approaches to an asset management problem.
This will be a 24-hour challenge in artificial intelligence and machine learning with students, fresh graduates, researchers and engineers from the University Paris-Dauphine, ENSAE, LFIS and SESAMm to explore the fields of artificial intelligence and machine learning in the asset management industry.
Put your coding skills to the test and you could win a 2,000€ cash prize!
The Hackathon is free but you must apply and register here in groups of 1 to 4 people by January 20, to receive an invitation to participate. Places are limited (70 maximum) and a selection committee will decide on the final participant list. If you have any questions, please contact pauline.desaintquentin@dauphine.psl.eu
This Hackathon is part of a multi-year research partnership between LFIS & QMI focused on bringing quantitative research to life in an asset management setting. It is the 3rd such event that LFIS & QMI have hosted. LFIS is likewise engaged in a long-standing collaboration with Paris-based fintech SESAMm, looking at using machine learning models and big data approaches to improve investment processes.
For more information on the Hackathon, click here.
For more information on the LFIS & QMI research partnership, click here.
About QMI

The QMI was launched in 2012 and is part of France's Fondation du Risque and supported by the Institut Louis Bachelier. Associated research is mainly carried out by teams from universities of Paris-Dauphine and ENSAE (Ecole Nationale de la Statistique et de l'Administration Economique). The QMI's goal is to produce world-class research with practical applications by encouraging cooperation between quantitative management professionals and academic researchers.
About LFIS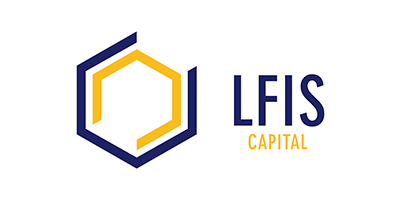 Launched in 2013, LFIS Capital is a quantitative asset manager headquartered in Paris, France. LFIS relies on a unique blend of investment banking and asset management expertise to deliver innovative investment solutions. Our cross-asset, cross-instrument approach is available through commingled alternative and multi-asset funds as well as dedicated solutions. LFIS' global client base ranges from institutional to retail investors and extends across Europe, Canada and Australasia. www.lfis.com
About SESAMm

SESAMm is an innovative fintech company specializing in big data and artificial intelligence for investment. Its team builds analytics and investment signals by analyzing billions of web articles and messages using natural language processing and machine learning. Located in Paris, New York, Tokyo, Tunis and Metz, SESAMm works with major hedge funds, banks and asset management clients around the world for both fundamental and quantitative use cases.