Where? Paris Dauphine University
When? February 28th and 29th, 2020
Who? Students in finance and IT / young graduates
Next February 28th and 29th, the 2nd edition of this Hackathon on Artificial Intelligence & Machine Learning is organized with a new partner, SESAMm.
The event will be held the university Paris Dauphine and will gather students from leading French universities. Teams will tackle a specific challenge (to be revealed in real time) on the theme of applying artificial intelligence and machine learning approaches to an asset management problem.
For 24 hours, participants will be able to test their coding skills in artificial intelligence and machine learning.
The winner will receive a 2,000€ cash prize. The event is free, but space is limited, participants will have to register (and be approved) to participate. Regisrations are closed now, thank you for your interest!
The Hackathon is part of a multi-year research partnership between LFIS & QMI focused on bringing quantitative research to life in an asset management setting. It is the 2nd such event that LFIS & QMI have hosted. LFIS is likewise engaged in a long-standing collaboration with Paris-based fintech SESAMm, looking at using machine learning models and big data approaches to improve investment processes.
For more information on the Hackathon, click here.
For more information on the LFIS & QMI research partnership, click here.
Event location:
Paris Dauphine University
Place du Maréchal de Lattre de Tassigny
75775 PARIS Cedex 16
Directions to Paris Dauphine University's campus
About QMI

The QMI was launched in 2012 and is part of France's Fondation du Risque and supported by the Institut Louis Bachelier. Associated research is mainly carried out by teams from universities of Paris-Dauphine and ENSAE (Ecole Nationale de la Statistique et de l'Administration Economique). The QMI's goal is to produce world-class research with practical applications by encouraging cooperation between quantitative management professionals and academic researchers.
About LFIS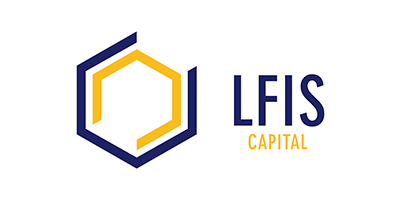 LFIS is a Paris-based asset manager established in 2013. LFIS combines quantitative asset management and investment banking expertise to deliver innovative multi-asset and alternative funds as well as dedicated solutions. LFIS has $13 billion in assets under management as of December 31, 2019 and was named "Best Hedge Fund Group" in Europe by Hedge Funds Review (2017) as well as "Best Quant Manager" by Risk Magazine for 2019.
About SESAMm

SESAMm is a Fintech specialized in Big Data and Artificial Intelligence solutions applied to Asset Management. We analyze in real time +8bn messages, articles and posts from +2m data sources. Our products exploit Natural Language Processing, Big Data, Machine Learning and Quantitative Analysis technologies for both Quantitative and Fundamental investment.